WHITE CANVAS
was born to offer YOU a blank page for SELF-EXPRESSION
BRAND VALUES & MISSION: Inspire. Empower. Involve.

COMMITMENT
All products are made locally in small, limited editions to ensure high quality, fair working conditions and low environmental impact.

The exclusive use of natural or sustainable materials (cotton, corozo buttons, recycled polyester labels…) and responsible packaging (bio cycle cannabis boxes) allows easy recycling at end-of-life cycle.

All partners are chosen for their craftsmanship, passion and commitment to strong values and sustainable practices.
NEW DESIGN CONCEPT
small range of sustainable pieces
-> ESSENTIALS

for creative collaborations
-> attachable fabric panels and accessries allowing to personalize your ESSENTIAL piece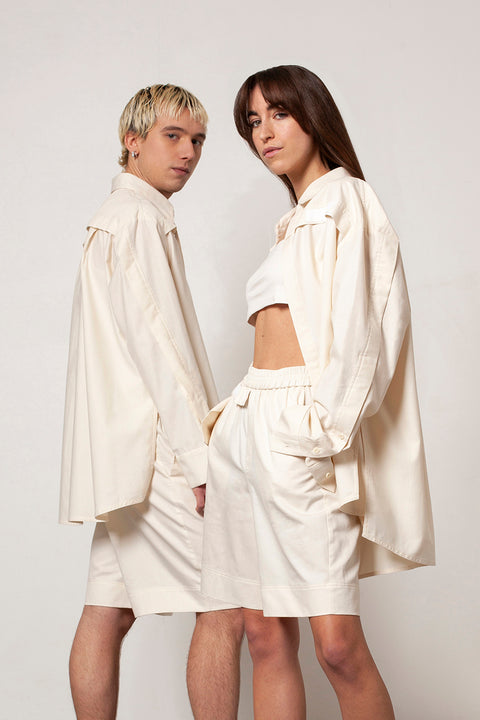 ESSENTIALS
_Durable essential pieces to inspire you with sharp design

_Made locally in Paris by passionate people with low impact on the environment

_Designed to highlight your personality & bring you self-confidence
#wearyourvalues
Discover the essentials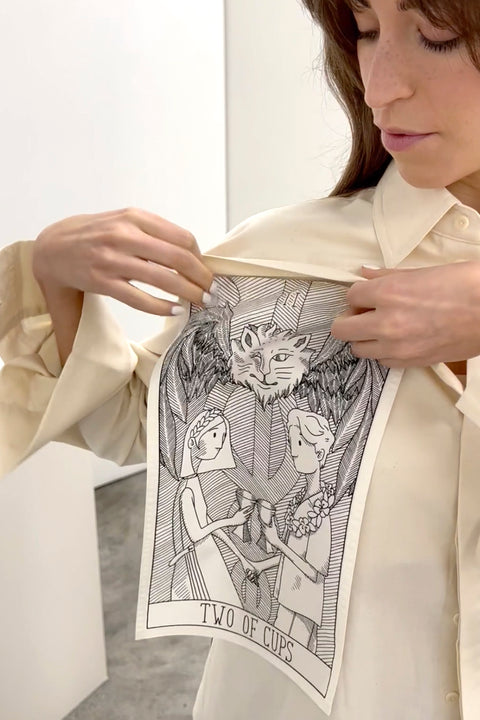 PANELS & ACCESSORIES
Fabric panels can be attached to the ESSENTIAL pieces to personalize further your look and stimulate your creativity by giving the opportunity to create your own iconic looks with small number of pieces.

#buylesswearmore
Current collaboration
Step 1_Choose your ESSENITAL piece

Step 2_Personalize it by attaching a fabric panel from our capsule collections made in collaboration with artists and artisans

#wearityourway

There are hidden corozo buttons allowing to attach the panels on the front and/or the back of the ESSENTIAL pieces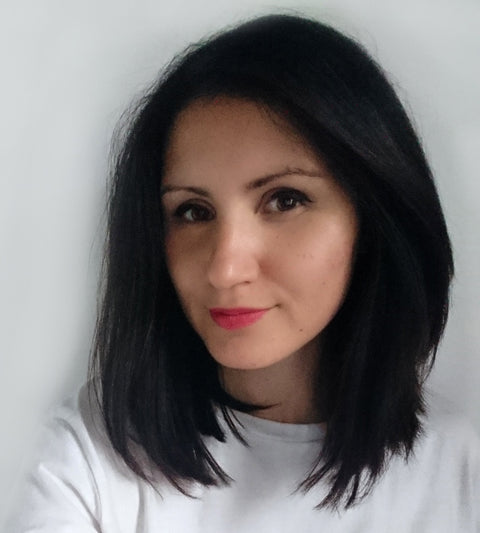 Creativity, craftsmanship and collaboration are the key for responsible future
Clothes have big impact on the way we look and feel but they also have an environmental and social impact to be considered.

After 10 years as a designer in luxury fashion houses (Lanvin, Marc Jacobs, Kenzo) I decided to use my creativity, knowledge and experience to create WHITE CANVAS to support positive impact on people and environment.

I believe that inspiring people through creative ideas and empowering them to be themselves, have positive mindset and stand for their values will motivate and involve them to act for positive change. This is what the 3 pillars of WHITE CANVS stand for: Inspire, Empower, Involve.

Marina KOLAROVA
Founder of WHITE CANVAS